News
Ibraaz July Newsletter
IBRAAZ JULY NEWSLETTER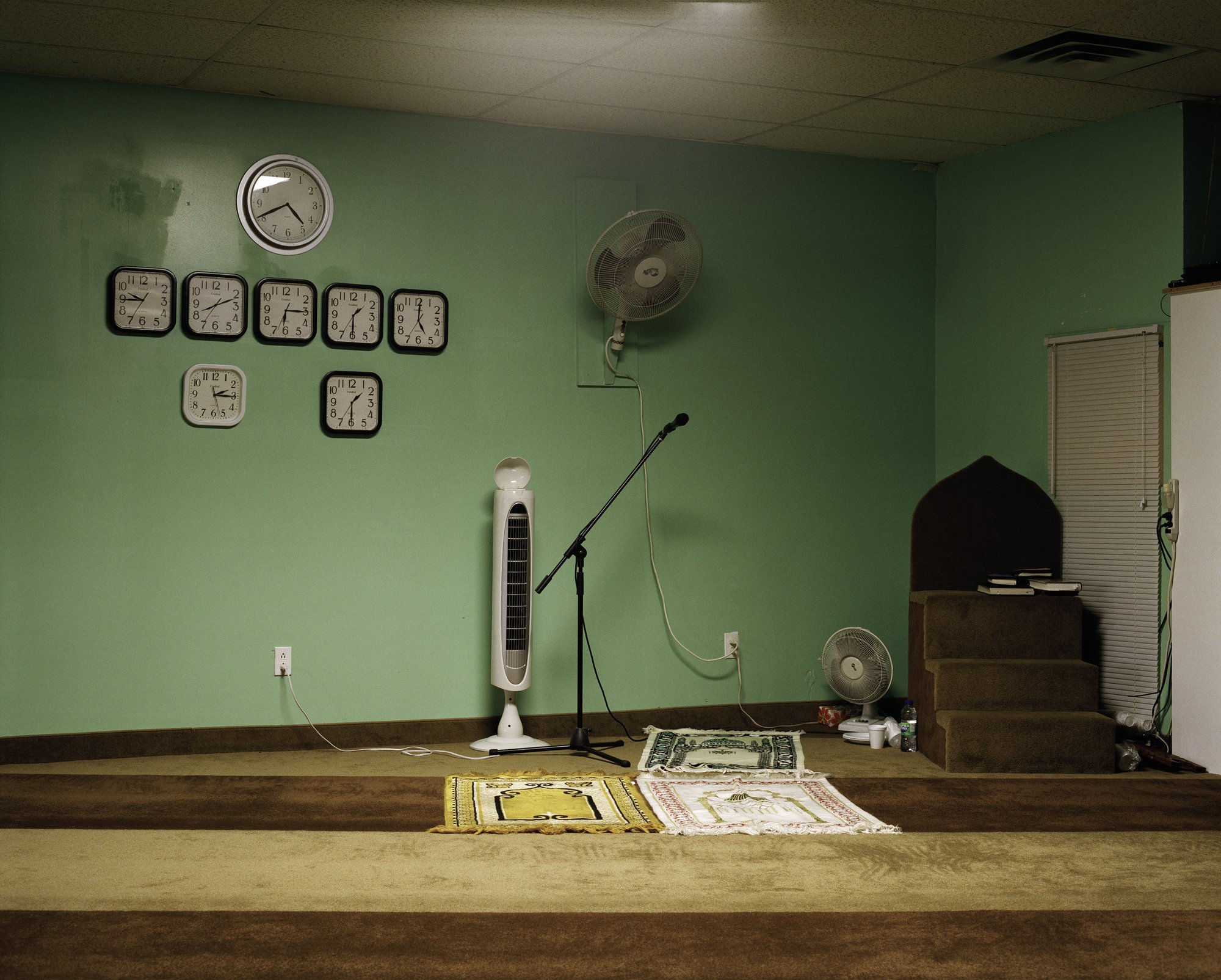 Fayçal Baghriche, Musallat Madinah, 2010, photograph, 60 x 75 cm. Courtesy of the artist
Ibraaz is pleased to announce the question for its upcoming Platform 004, to be published in November 2012, is as follows:
'With the benefit of hindsight, what role does new and emerging media play in artistic practices, activism and as a tool for social change in the Middle East and North Africa today?'
In addressing this question, Platform 004 is seeking to explore a number of issues, not least what is meant by the term 'new media' and the status of emerging media in relation to art practices across the region, new technology, social media, and social change. In more specific terms, Platform 004 will explore the historical background and development of new media in the region over the last few decades. A key question here will be concerned with how artists continue to develop the field in the present day whilst simultaneously examining how their practices are being co-opted, via mass media, into the 'aesthetic' of revolution and the art of 'protest'.
INTERVIEWS

From left to right: Fayçal Baghriche, La ifham, 2006, neon, 50 cm. Courtesy of the artist; Cevdet Erek, A Ruler, 2012, gold 18k. Courtesy of MinRASY PROJECTS and Museum of Modern Art, Kuwait; UBIK, Portrait of an Artist through his Statements, 2012. Courtesy and © the artist
For July, Ibraaz has published an interview with Paris-based artist Fayçal Baghriche about his practice and its relationship to the everyday. We also speak to German filmmaker Heiko Lange, the director of The Noise of Cairo, about the interplay between arts and the Egyptian revolution. Artist and curator Ala Younis talks about her recent curatorial project, the Museum of Manufactured Response to Absence, a rumination on the Palestinian community in Kuwait between the 1930s and the late 1990s. Elsewhere, Isabella Ellaheh Hughes interviews Dubai-based artist UBIK about the shift towards interactivity in his work.
PROJECTS
Fayçal Baghriche, from the series Family Friendly, 2012. Courtesy of the artist
To accompany our interview with Fayçal Baghriche, Ibraaz is pleased to publish an artist's book with a selection of images that form part of his latest project. Entitled Family Friendly, 2012, the project features individually censored magazine images that the artist discovered while on an A.i.R residency in Dubai. Also new to the site is a project by UAE-based artist Yousef Moscatello. Map of Faith, 2012, presents a visual chart of faiths around the world. Moscatello is presently engaged in developing a future project for Ibraaz Platform 004 that will look more closely at some of the ideas represented here.
ESSAYS
In the first of a three-part essay, Ibraaz Editor Anthony Downey presents In the Event of Fire: Precarious Images, the Aesthetics of Conflict, and the Future of an Anachronism, in which he explores the legacy of the Lebanese Civil War on Beirut and its people. Arguing that the representation of the physical and psychological aftermath of conflict needs to avoid both the spectacle of conflict and fetishisation of ruins, Downey discusses artists whose work is in part about the precariousness of images and a denial of the gaze itself. Parts II and III of In the Event of Fire will appear in November and December respectively.
NEW APPOINTMENTS
Ibraaz is pleased to announce that it has appointed a number of high profile international editorial correspondents as of the 26th of July, 2012. These new voices will be featured on the site over the coming months and will be instrumental in the development of the site. They are: Tania El Khoury (London/Beirut), Haig Aivazian (New York), Sheyma Buali (London), Beral Madra (Istanbul), Alice Planel (London), Daniella Rose King (Alexandria), Nat Muller (Rotterdam), Wafa Gabsi (Paris/Tunis), Marwa Arsanios (Beirut), Basak Senova (Istanbul), Fawz Kabra (New York), and Isabella Ellaheh Hughes (Dubai). For further details and biographies, please click here.
NEWS
In recently published news, Isabella Ellaheh Hughes writes on panel 'Where do we go from here? Women in Contemporary Arab Art', at Traffic in Dubai; Ghalya Saadawi reports on 'The Longevity of Rupture: 1967 in Art and Its Histories' conference, organised by AMCA at the American University of Beirut; Nour K Sacranie discusses artist Zineb Sedira's recently-launched residency programme in Algiers, /A.R.I.A./, and Charlotte Bank introduces video work by Syrian artists and activists screened as part of Virtual Agoras at the 7th Berlin Biennale.
UPCOMING
We are also pleased to announce that we are currently in discussion with a number of organisations regarding the future publication of Ibraaz's online content in Arabic and English and a twice-yearly print publication of Ibraaz's online essays, artists' projects and interviews. More details will follow over the coming months.
Over August and September, Ibraaz will publish responses to the threats facing artists presently in Tunisia, an interview with Bouchra Khalili, and a project by Masasit Mati, a group of Syrian actors who have been voicing their criticisms of the Assad regime with puppet shows uploaded to YouTube.