The Catalogs and the Archive as seen through photographs of Lebanon
I keep my digital asset archives in several catalogs. The four main catalogs for small format 35 mm photography are BW for black-and-white negative film, FS (Film Strips) for all color negative film, color reversal film that has been cut into strips, and cross-processed color reversal film, Slide for Mounted Color Reversal Film, and DSC for digital camera captures.
I was initially forced to separate the catalogs into these and other categories, because the software was limited to a certain number of assets. Even now, as that limit has been increased, larger catalogs can be slow and cumbersome. My preference would be to include all assets in one catalog.
My B&W catalog currently holds 31,748 photographs, 123 of which I took in Lebanon - family snapshots, monuments, and landscapes with dates uncertain, but most likely from 1973 to 1975, the years I took up photography at Annandale High School in Virginia. As these were during my school years, the photographs were all from summer vacations.
I use Phase One's Media Pro to catalog my digital assets, the third company to own and distribute the program since its inception. It has built-in fields for all sorts of metadata including Date, Place, People, Keywords, Categories and many others. My primary emphasis is on the date when the photograph was taken. The date, if known, becomes the Unique Filename in a standard format for all analog photographs, as shown below.
In the forty years I have been taking photographs, I have at times kept meticulous records of date and place contiguous to the actual film or on contact sheets where applicable, at other times the records have been in diaries or notes, and at yet other times, no record at all, whereby I use a different naming method with emphasis on the place, and the approximate guessed date entered into a special user-defined field.
Analog images: YYMMDD-RN-FN-LOC-xx
RN = Roll Number on any specific day. If only roll on a particular day, then 00
FN = Frame Number on any specific roll
LOC = a three letter acronym for the country or city where the photo is taken
xx = denotes the type of film: bw or fs
The year of the photograph below is circa 1974, but the month and day are not known, and are therefore given the numbers 00 and 00 respectively. However, the content itself reveals that it must have been in the middle of summer, in July or August. Not all photographs contain easy clues, but another collection exists which can be used to correlate data, that of store receipts, credit card bills, diaries, etc. Unfortunately, that collection has not yet been organized and tamed, and is not yet a functioning archive.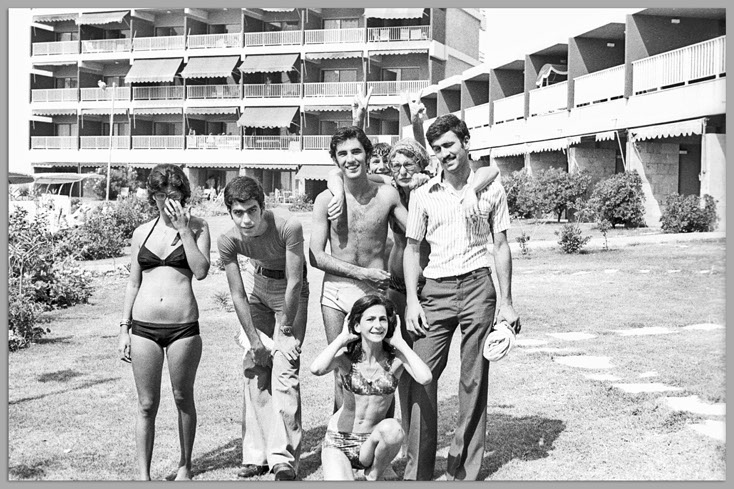 left to right: Marie Claire, Camille, Lucien, Robert, Jeanine, Jean Claude. Randa kneeling.
The total number of analog photographs from Lebanon equals 5140, scanned from black and white film, color negative film, and color reversal film, ranging from 1973 to 2003.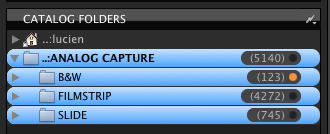 As of September 18, 2013 the digital still camera archive contains over 523 000 images, 1134 of which are from Lebanon, from 2002, 2003, and 2011. By design, digital photographs record EXIF data upon capture, including the Date and Time. Considering the camera is set correctly, they make for perfect Filenames for a chronological catalog.
YYMMDD_hhmmss-LOC
In addition to my own photographs, I am scanning both prints and negatives from the family collection, including those from commercial studios as well as family snapshots, many of which taken by my uncle Robert Mitri. I have not taken inventory of the total number, but I estimate it to be between one and two thousands prints.